Virginia Beach Pest Control Reviews
---
Read our reviews and see what customers have to say about us. Then pick up the phone and call us so we can help solve your pest problem!
Newport News Pest Control & Extermination
Read Our Pest Control Reviews in Newport News
Virginia Beach Pest Control & Exterminator Co. provides pest control in Newport News and the surrounding areas. We take pride in providing exceptional customer service, and take to heart the feedback we hear from each and every one of our customers. Below you'll find our reviews, testimonials, and feedback from the home owners and businesses in Newport News we've serviced. If you need a Newport News exterminator, contact us today!
very good service I just need to set up times that are convenient for my service
Pauline Clark
October 26th, 2018
vERY SATISFIED WITH THE SERVICE.
Dora Fitzgerald
September 24th, 2018
Carlos did a great job!
Quemeka Rivera
August 29th, 2018
I feel like the technician was very knowledgeable and willing to help. He did everything I ask and answered every question I had for him no matter how big or small. I feel strongly that your company is on their way to taking care of my issue and look forward to working with you all in keeping critters out of my home. Thanks.
James Renshaw Jr
August 29th, 2018
First initial service went well. Had Marcus as our tech. He was very thorough and polite.
Keeping bugs out with personal and friendly service
Elissa & Alan Weinstein
May 3rd, 2018
The service person was very professional and helpful. He explained everything that he was doing and all the chemicals he was using. Everything was also pet friendly which is great for our small dog 🙂
Menard Sanchez
November 10th, 2017
Since Fox has been coming out this year our rodent and insect problems has been greatly reduced. Thank you
Dena Wells
November 3rd, 2017
Terra is awesome!
Rick Sawyer
July 13th, 2017
Very good.....need a little better communication.On the we hole everything is great and your company is very accomodating.
Mark Ketner
June 6th, 2017
Professional and knowledgable technicians.Easy to schedule inside service if we weren't home for the initial service day.
Karen Clark
May 24th, 2017
Great! Couldn't ask for better service at such a resonable price!
The technician was very respectful and took care of all our concerns.
Nelson Akafuah
April 27th, 2017
We have one more contracted service the end of April. We will cancel any further contract beyond that for the remainder of 2017 and beyond. The service was good but we are not able to involve the service cost/fee for any further contract.
Charles Guthrie
March 14th, 2017
I was very satisfied with your treatments and politeness of your workers! thank you!
Ruth Spencer
March 9th, 2017
I had my first experience with Fox and it was great. Marcus' friendly demeanor and attention to detail was fantastic. This has been a worthwhile investment so far.
Neil Donohue
July 14th, 2016
Fox Pest Control was great! Even offering to make another trip to drop off fruit fly stuff on another day! We had the pleasure of getting all set up with ELBERT: Friendly, knowledgable and a really professional representative of your company! Thank you!
Ivan Torres
May 23rd, 2016
Our Service Area
Hampton Roads

Newport News

Norfolk

Portsmouth

Suffolk

Surrounding Areas

Virginia Beach
Our Guarantee
---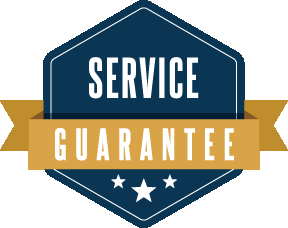 Virginia Beach Pest Control & Exterminator Co. guarantees its treatment plan. If for whatever reason you have any new pest problems or other covered pests, we will treat at your convenience and at no additional cost to you.

The barriers we put in place to protect your home and family against pests will naturally break down over time. This is why over the course of the year we will regularly reapply treatments as well as re-inspect for new conditions, avenues and sources of pests to ensure your home is protected. For more details on our treatment schedule read our Home Protection Plan page.

Your home is your largest investment.
Let Virginia Beach Pest Control & Exterminator Co. protect it against pests!



COUPON $50 Off
Get COUPON $50 OFF Annual Pest Control Service With This Internet-Only Offer