Virginia Beach Pest Control Reviews
---
Read our reviews and see what customers have to say about us. Then pick up the phone and call us so we can help solve your pest problem!
Portsmouth Pest Control & Extermination
Read Our Pest Control Reviews in Portsmouth
Virginia Beach Pest Control & Exterminator Co. provides pest control in Portsmouth and the surrounding areas. We take pride in providing exceptional customer service, and take to heart the feedback we hear from each and every one of our customers. Below you'll find our reviews, testimonials, and feedback from the home owners and businesses in Portsmouth we've serviced. If you need a Portsmouth exterminator, contact us today!
very satisfied
Steve Morse
September 16th, 2018
The sales person was kind and understanding of our needs and explained the service well. The technician did a good job too. Thank you.
Trudie Matthews
July 27th, 2018
Carlos is the gentleman that does my pest service! I'm not sure of his last name but he is the best!!! He is always professional and very courteous. Please only send him to my house from now on!!!
Steffany Poe
May 30th, 2018
It was wonderful! Easy to sign up, great neighborhood pricing, and very friendly!
Natalie Lange
May 24th, 2018
Very good experience. Techs are always nice
Giorgia (Joy) Abbate
May 15th, 2018
Very good.
Vicki Hagel
December 14th, 2017
the technician was thorough and competent. He was also clear in explaining what he was doing, which I appreciated. This was my second encounter with Keyon (spelling?) and I am pleased.
Andreas Dellis
November 30th, 2017
Sean was courteous, conscientious, and very knowledgeable. Did a great job! Arrived when promised and took his time. Thank you.
Mack Simmons
November 3rd, 2017
We appreciate the friendly, professional service.
Joyce Ryner
September 27th, 2017
Polite, professional, reasonably priced
Katherine Pearson
September 4th, 2017
I was very happy with the work provided by Fox Pest Control, I would definitely consider using their services again.
Randall Johnson
June 17th, 2017
Technician was very pleasant and thorough.
Karen Pelham
May 23rd, 2017
Excellant service..Marcus and Austin
diana foley foley
July 14th, 2016
Eric came by and sprayed my house, inside and out. Very happy with Fox Pest. Since we have been using them I haven't seen a bug alive, and Eric made sure to get every corner. Thank you Fox Pest!
richard smith
May 23rd, 2016
Very professional and friendly staff. Knowledgeable as well. Their knowing what kind of termites and other pests we have in this area helped me to realize that another pest service was over-scaring and under-servicing us as a customer. I am thrilled to have a termite inspection certificate w/o having to spend a fortune, as well as peace of mind from monitor stations. They treated my home and family with kindness and respect while here. Prompt arrival, hard-working, and great price! Also thrilled to no longer have the ants and spider issues that were chronic despite other service attempts. All garden, pet and child safe as well!
Maria Kindel
December 7th, 2015
Our Service Area
Hampton Roads

Newport News

Norfolk

Portsmouth

Suffolk

Surrounding Areas

Virginia Beach
Our Guarantee
---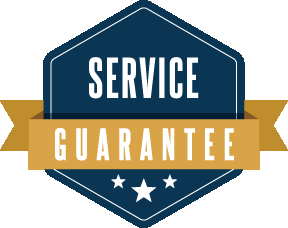 Virginia Beach Pest Control & Exterminator Co. guarantees its treatment plan. If for whatever reason you have any new pest problems or other covered pests, we will treat at your convenience and at no additional cost to you.

The barriers we put in place to protect your home and family against pests will naturally break down over time. This is why over the course of the year we will regularly reapply treatments as well as re-inspect for new conditions, avenues and sources of pests to ensure your home is protected. For more details on our treatment schedule read our Home Protection Plan page.

Your home is your largest investment.
Let Virginia Beach Pest Control & Exterminator Co. protect it against pests!



COUPON $50 Off
Get COUPON $50 OFF Annual Pest Control Service With This Internet-Only Offer