Virginia Beach Pest Control Reviews
---
Read our reviews and see what customers have to say about us. Then pick up the phone and call us so we can help solve your pest problem!
Suffolk Pest Control & Extermination
Read Our Pest Control Reviews in Suffolk
Virginia Beach Pest Control & Exterminator Co. provides pest control in Suffolk and the surrounding areas. We take pride in providing exceptional customer service, and take to heart the feedback we hear from each and every one of our customers. Below you'll find our reviews, testimonials, and feedback from the home owners and businesses in Suffolk we've serviced. If you need a Suffolk exterminator, contact us today!
Pleased with the service Sean provided! He was courteous and knowledgeable!
Patty Wardius
October 14th, 2018
Very good, quick and professional service.
Frank Edmonds
October 1st, 2018
Technician was friendly, thorough, and professional.
Robert Schneider
July 19th, 2018
This company approached us at our door. They let us know a neighbor of ours had them come out to treat for mice and rats. Gave us the low down on all of their services. The reps name was Dave I believe. We decided to have them schedule us an apt for the very next day. Our tech Alex was prompt and professional but very friendly. He didn't take that long and was done very quickly. I did have to have them come back though to lay some bait for rats and mice. And treat the lawn. It was in our contract but wasn't aware of it. No big deal. I forgot about it too. Until hubby came home and asked about them. So I called the next day and they sent another tech out right away and apologized for the inconvenience. When the tech, Marcus, came out asked several question about my baby Lyla. An 80+ lb lab mix. And let me know he was going to make sure she couldn't get at any of the mice and rat traps. Also had to treat the lawn in the back yard a lot different than the front because she spends a lot of time out there. His number one concern was her. And that right there sold me on this company. Thank you fox pest control. I'll see you next month.
June Medeiros
July 14th, 2018
The technician was prompt, clean and kind.
Melissa Picklo
June 29th, 2018
Was pleased with the work .
Ennis Winters
April 6th, 2018
Carlos serviced my home today and as always was professional, punctual and friendly. Fox Pest Control is the best pest control company in the Virginia Beach area. All Fox Pest Control employees are exceptionally professional and kind. They have my highest recommendation.
Satisfied so far but still watching overall results.
Kent VonFecht
September 16th, 2017
The representatives that were in the neighborhood were very courteous and professional. I liked both of them and felt secure. So far so good. It has not quite been a week yet so it is rather early to tell how the overall treatment worked but I do think I have noticed a difference. Time will tell how happy I am with this service. I'm hoping for the best.
Patricia Malone
August 17th, 2017
very quick, very nice too early to tell yet but I'm very positive it was a great idea for us to use Fox pest control.
Debbie and Steve Godfrey
July 10th, 2017
Very good experience. Nice people and professional work.
Mark is fantastic at his job. Very thorough and informative! Give great advice about the pest problem we have. Fox pest and Mark are the only pest control company we would choose.
Fox Pest Control always does a great job. They are flexible and work with your schedule. If I ever have any requests, they do it and remind me that if I ever have any problems, they will come out again at no cost!
Madison Oakes
July 1st, 2015
Our Service Area
Hampton Roads

Newport News

Norfolk

Portsmouth

Suffolk

Surrounding Areas

Virginia Beach
Our Guarantee
---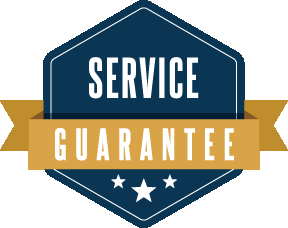 Virginia Beach Pest Control & Exterminator Co. guarantees its treatment plan. If for whatever reason you have any new pest problems or other covered pests, we will treat at your convenience and at no additional cost to you.

The barriers we put in place to protect your home and family against pests will naturally break down over time. This is why over the course of the year we will regularly reapply treatments as well as re-inspect for new conditions, avenues and sources of pests to ensure your home is protected. For more details on our treatment schedule read our Home Protection Plan page.

Your home is your largest investment.
Let Virginia Beach Pest Control & Exterminator Co. protect it against pests!



COUPON $50 Off
Get COUPON $50 OFF Annual Pest Control Service With This Internet-Only Offer