Virginia Beach Pest Control Reviews
---
Read our reviews and see what customers have to say about us. Then pick up the phone and call us so we can help solve your pest problem!
Virginia Beach Pest Control & Extermination
Read Our Pest Control Reviews in Virginia Beach
Virginia Beach Pest Control & Exterminator Co. provides pest control in Virginia Beach and the surrounding areas. We take pride in providing exceptional customer service, and take to heart the feedback we hear from each and every one of our customers. Below you'll find our reviews, testimonials, and feedback from the home owners and businesses in Virginia Beach we've serviced. If you need a Virginia Beach exterminator, contact us today!
I do think you offer good services, but I will need to stop using you because I am about to put my house on the market and will be moving out soon. So I need to stop our contract, please. How do I do that?
Clarice Mota
October 6th, 2018
I was very happy with the service and the individual that came to my house
Carolyn Miller
October 1st, 2018
Very good experience. Great follow-up whet I had a problem
George Williams
September 17th, 2018
Service is great! I called for a re-treat and they promptly came the very next day.
Uries Anderson
September 15th, 2018
This is my first year with Fox Pest Control because of an ant problem. The first 3 regular calls had to be supplemented with additional service, as the first applications did not seem to deter the pesky ants. During the winter, either they were gone or hibernating until next spring. I will try them another year, before making any long term adjustments. The last exterminator, Frank, applied pellets this week for spiders, put down some traps in my garage and checked for webs, etc. All of the exterminators sent appeared to be professional and explained what they were doing, before the applications.
Joe Searles
September 4th, 2018
the service man that came to my house was very polite and professional. he listened to my feedback about any bug activity I had been seeing and made sure to cover those areas. so far I am pleased with my serive.
Erin Sanders
July 22nd, 2018
Very satisfied
Avon Mitchell
June 28th, 2018
It's a bit awkward to have someone come door to door to sell any product. The only reason I talked to this guy was because my husband was home and interested. Beyond that though, this is a great company. Kyle sold us the contract and he was very nice and knowledgeable about the product. I can't remember the name of the guy who came out and sprayed but he was awesome. He sprayed from basement to attic and all over the yard and exterior of the house. I called once because I noticed a rat in the yard and they sent someone right out to set up traps. I still haven't had anyone call me to set up a time for my 30 day check. I guess I'll have to call myself if I don't hear anything by the end of this week.With all that being said - I've only seen 1 bug since the spraying. That's pretty amazing.
Brittany Hickey
June 14th, 2018
Great company and great service from Alex especially he was very friendly, didn't mind explaining the products and what they did... I'd recommend him or the company itself to others...
Damian Sheppard
May 30th, 2018
Great work. Removed opossum from pool deck preventing wife breakdown.
Theodore Knight
November 13th, 2017
Great!
Melissa Waefler
October 31st, 2017
The technician was thorough.
Jennifer Gatson
June 30th, 2017
We are beginning to see a few ants and spiders in the house. Can anything be done about them?Kristen Helgeson
Christine Helgeson
June 19th, 2017
Technician was very professional and did a great job
Bobby Mcfadden
June 18th, 2017
I was very pleased with my service!
Kathy Mathews
June 5th, 2017
I appreciated the quick response when I had an issue and the reminder calls etc before every service was great
Elsie Connick
May 24th, 2017
Positive. The pest control employee was polite, personable and knowledgeable.
Marjory Totty
May 24th, 2017
Very good.
Betty Short
March 6th, 2017
Bo did an excellent job!
Erica W. B3
July 14th, 2016
Great great company. They got rid of the mice that decided to camp in my ceiling. Came out when I needed them and very helpful! Highly recommend to anyone with pest 🙂
Elizabeth Alba-Woodruff
May 23rd, 2016
Our Service Area
Hampton Roads

Newport News

Norfolk

Portsmouth

Suffolk

Surrounding Areas

Virginia Beach
Our Guarantee
---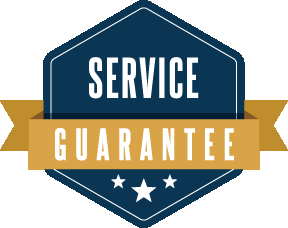 Virginia Beach Pest Control & Exterminator Co. guarantees its treatment plan. If for whatever reason you have any new pest problems or other covered pests, we will treat at your convenience and at no additional cost to you.

The barriers we put in place to protect your home and family against pests will naturally break down over time. This is why over the course of the year we will regularly reapply treatments as well as re-inspect for new conditions, avenues and sources of pests to ensure your home is protected. For more details on our treatment schedule read our Home Protection Plan page.

Your home is your largest investment.
Let Virginia Beach Pest Control & Exterminator Co. protect it against pests!



COUPON $50 Off
Get COUPON $50 OFF Annual Pest Control Service With This Internet-Only Offer